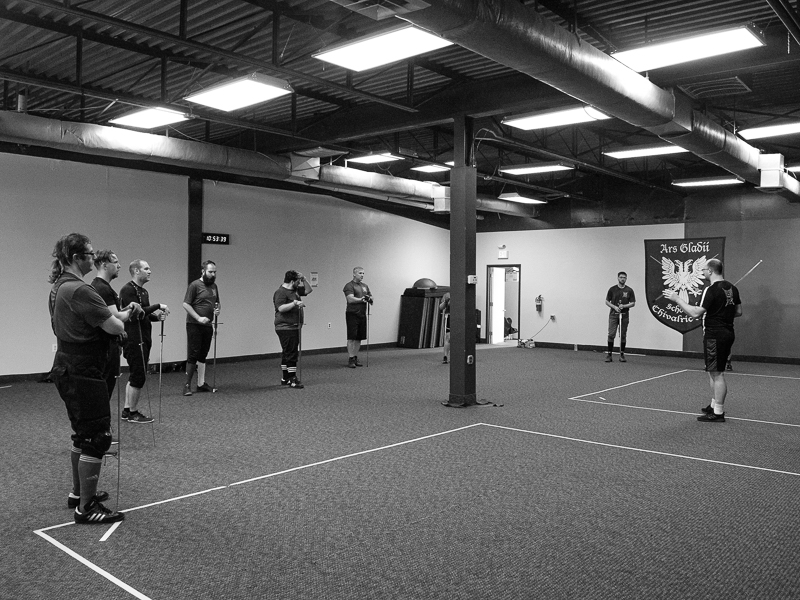 Love swords? Looking for a new challenge? You've come to the right place to learn HEMA/Longsword Fencing in Detroit, MI!
All new students begin their training in our Introduction course. During this 8-week session, participants will learn the basic use of the longsword including cuts, thrusts, body mechanics, footwork, and the role it played in different historical periods and locations. Students also learn the most practical skill we teach – falling down safely! At the end of the course, students will get a chance to test what they've learned in a test cutting against simple targets. All equipment is provided for you; as part of your class fee we supply you with a fencing mask that is yours to keep!
Introduction courses start monthly, alternating between a weekend session one month and a weekday session the other. Pick the one that works best for you and come play with swords with us!
Ars Gladii does require all members to be 18 years of age or older.
---
Want more information?